Honest and transparent
Iguality strives to be as transparent as possible and to use modern and innovative tools and methods to share our financial, administrative and legal details.
This means in practice that:
We offer 100% transparency on our financial details
We share all our founding documents and other legal documentation publicly
We take our Board of Directors as a very serious organ in our organisation to guide decision making
Associació Iguality Lab i Comunitat
Vincent Simon van Grondelle
Our financial report
We use the tool Airtable to keep track of all our finances, and this tool also allows us to share a public report with live up-to-date data based on our treasury, managed by our Board of Directors.
To access it, you just need to create a free account. You can then check our income and expenses in full detail and see how we have used donations and support for our work.
Please note that the report currently only works on PC's, not on mobile devices.
Our board of directors
The Board of Directors consists of the essential people that steer our organisation towards a sustainable future by adopting sound, ethical, and legal governance and financial management policies, as well as by making sure our organisation has adequate resources to advance its mission.
Vincent Simon van Grondelle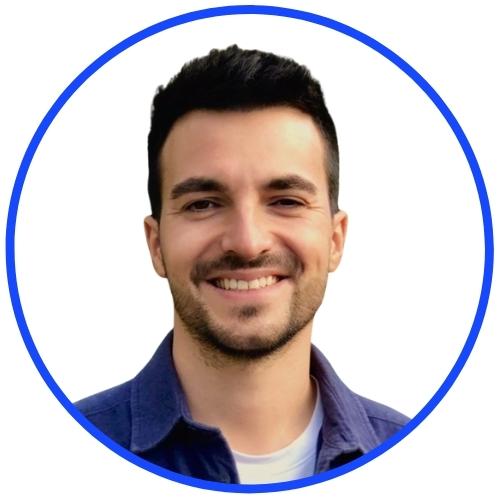 Our insurances
We have adequate and social-responsible insurance for our staff, Board of Directors and all our volunteers, which include:
Board of Directors Liability Insurance
For all the board members of our Board of Directors.
Civil Responsibility Insurance
For anyone active in our organisation at any time.
Volunteer Insurance
For all our volunteers when they are in an Iguality activity.
Event Insurance
For anyone active in our events and activities.
For our insurance we work with Asegurados Solidarios, a socially-responsible insurance company that has the EthSI seal, a badge that guarantees their ethics and transparency in the insurance sector. This seal, awarded by the Ethical Finance Observatory, is a guarantee that their operations and investments are aligned with principles of social responsibility and sustainability. 
Founding and legal documents
Below you can find the documents that lay at the foundation of our organisation.
Fiscal Identification card
2023 ACTAS DE JUNTA DIRECTIVA
Bank information
For those who want to donate to us directly, or need our bank details for other reasons, you can find them below. If needed, we can send you a custom donation certificate afterwards by just writing us a quick message.
Bank name
BANCO BILBAO VIZCAYA ARGENTARIA, S.A.
Account name
ASSOCIACIO IGUALITY LAB I COMUNITAT DE BARCELONA
IBAN
ES9801824609980205716574
BIC / SWIFT
BBVAESMMXXX
Donation reference
"Donation", "Donación" or "Donació"