Volunteer with us as therapist
Are you a psychologist and do you want to do meaningful and professional volunteer work? Then you will fit perfectly within our amazing volunteer team!
As Iguality volunteer therapist, you will be using your experience and skills to offer psychosocial support to a wide range of target groups, ranging from refugees and migrants to individuals from the LGBTQI+ community.  
Educational background
We require a Master's Degree in Psychology, and ideally a degree in Clinical Psychology. The country of obtaining the degree doesn't matter.
Spoken language(s)
You need to be able to speak English and/or Spanish. Catalan is not a must. We may be able to use your other language skills, especially if you also speak Arabic, Portuguese, Farsi, Bengali or French.
Professional experience
We require at least 1 year of experience offering therapy / counselling / psychosocial support. Internship experience also counts, depending on the type of internship.
Availability
Once you start a support process with someone, we kindly ask you to dedicate to at least 15 sessions (+/- 15 weeks) of 50-120m through online and/or in-person sessions, including one monthly supervision session with other volunteers of 30m.
Location
Ideally we work with volunteers based in Barcelona, but if you could offer online support from another location that may also be feasible, to be decided on a case-by-case basis.
Why join us?
There are many reasons to join us as volunteer therapist, but here you can find the key reasons.
Together, we are building towards a tremendous social impact through the strength of volunteering. Have a look at our Social Impact report for the numbers.
Support communities that are in very difficult situations
Get monthly supervision and coaching from our team
Gain professional experience in psychology and therapy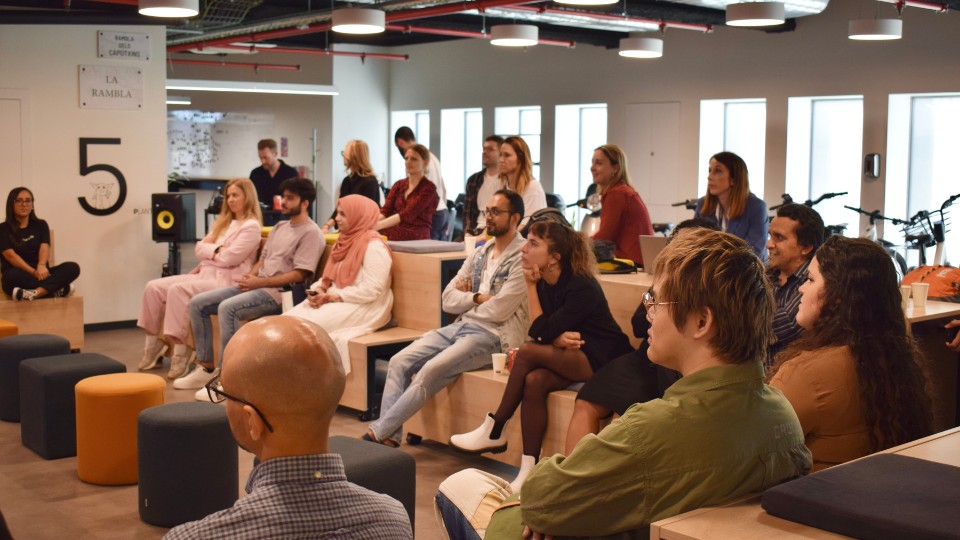 Get to know a great network of international psychologists
Apply through our online form
Have a call with the coordinator
Sign our volunteer agreement
Be ready to be matched to a case
How does the volunteering work?
The sessions
Once you are connected to the person you will support (who will be selected in consultation with you), you can have weekly or bi-weekly sessions. They can happen online or in-person, depending on preferences. A session will be between 50 and 120m, depending on the need and your availability. You will need to log each session, and you can always access your own notes through a safe and secure digital platform.
The supervision
Every month, Iguality organises a Supervision session for all volunteers that are currently working on a case. We kindly ask you to join this session so we can get an update on the case and to give you the opportunity to share any doubts or questions. This session happens online and you can join to just share your case (20-30m), or stay longer and also support other volunteer therapists with their cases.
The experience of other volunteers
Volunteering for Iguality has been brilliant- the professionalism, dedication and motivation of the team is incredible.
Iguality is an excellent organization; It has professionals who offer free, quality psychological care services for subjects in situations of social marginalization. 100% recommendable.
An incredible organization, with high-level professionals who are willing to provide psychological help to the people who need it most, keep it up, you are an example to follow.
Are you ready to join our team?
Apply today and we will get back to you as soon as possible.
Please note that our coordination team also consists of volunteers so we may need some time to process your application and get back to you.