The Board of Directors consists of the essential people that steer our organisation towards a sustainable future by adopting sound, ethical, and legal governance and financial management policies, as well as by making sure our organisation has adequate resources to advance its mission.
Vincent Simon van Grondelle
Founder, Board Member, Social Worker & Coordinator
Vincent has experience in managing nonprofit programs for years, and among other projects, has previously founded MigraCode Barcelona, a tech school for refugees and migrants that under his leadership graduated more than 160 students from vulnerable communities. As a licensed social worker with a wide background in data analysis, nonprofit management, political science and philosophy, his focus has always been on combating structural inequities and bringing communities together to make a positive social impact in society.
Co-founder, Board Member & Fundraising Specialist
Marta has a wide range of experience in communications and fundraising, and combines her critical thinking and analytic mindset with a great passion for the nonprofit sector. At her previous position, she managed to get more than 1M of funding approved on a yearly basis through public, corporate and private grants, while also coordinating all internal and external communications of the organisation. With a background in Cultural Studies and Sociology, and a specialisation in gender topics, she is specifically motivated to support and empower women and the LGBTIQ+ communities and work towards a more inclusive society as a whole.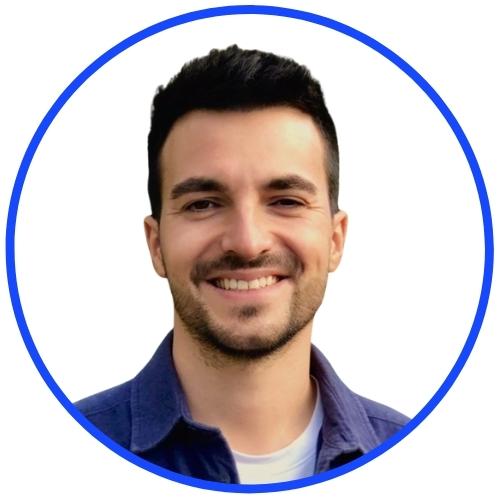 Co-founder, Board member & Clinical Psychologist
With many years working as a clinical psychologist, Alex brings profound knowledge about the mental health sector in Catalonia and Spain. He worked in various organisations as psychologist providing counseling to a wide range of target groups, and apart from a degree in clinical psychology, also specialized in health psychology, cognitive therapy and educational psychology. At the same time, Alex always worked in the academic field, and currently teaches at the Master's in Clinical Psychology a Instituto Superior de Estudios Psicológicos.
Co-founder, Board Member & Diversity Specialist
Originally from Brazil, Luciana is a graduated psychologist from the Universidade Presbiteriana Mackenzie in São Paulo, and obtained a specialisation in Art Therapy. After moving to Spain in 2018, she started working in recruitment at Webhelp, where she started focussing on improving the recruitment processes to hire more diverse and multicultiral in the company, and after succesfully doing so, mentoring those selected. While obtaining tons of knowledge about diversity and specialised recruitment, she also is an active volunteer therapist for vulnerable communities since 2020.
Iguality is working with an amazing core volunteer team that contributes to all of our main lines of action, and they bring a diverse mix of experience and knowledge to our organisation. To be updated soon with our other volunteers.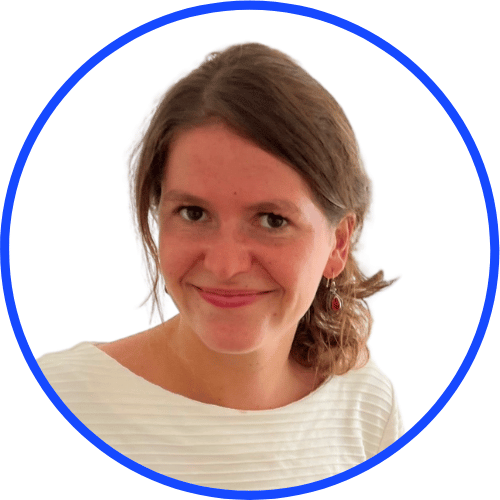 Psychology & Research Volunteer
Design & Fundraising Volunteer
Joana has a unique background in design and human rights advocacy, finishing her Bachelors in Design at BAU, Centre Universitari d'Arts i Disseny in 2018, and her Masters in Human Rights, Democracy and Globalization at Universitat Oberta de Catalunya in 2021. After volunteering in the refugee camps in Calais with Help Refugees, she worked at Open Cultural Center, first as a design intern, but soon growing into a project management role where she managed various projects and programs. Currently she is a design freelancer supporting Iguality on many levels.
Ainoa is a passionate and mission-driven human rights advocate. She holds a Master's Degree in International Affairs, in which she specialized in migration policies. She has worked, volunteered and researched in the field of forced displacement, human rights and gender issues with several humanitarian and human rights organizations around the world. In addition, Ainoa has experience in project management and fundraising, and she is a very cool Spanish teacher (or so say her students!).
Communications & Management Volunteer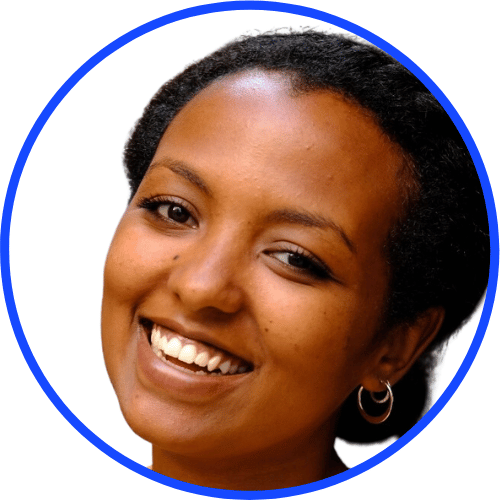 Fundraising & Communications Volunteer
Lucy is from Ethiopia and the Netherlands and has a diverse background, having grown up in different countries. After completing her Master's degree in Public Health & Health Promotion in 2017, she moved to Barcelona in 2018 in search of new discoveries. With previous experience in non-profit organizations and specialized customer service, her current focus is on communications at Iguality, amongst other projects. As an aspiring educator and mental well-being coach, she continues to educate herself in her spare time. 
Project Management Volunteer
Some of our
activity

volunteers
For our activities, such as our Mental Health program, we work with dedicated and professional volunteers, including many therapists and psychologists that bring years of experience to our organisation.